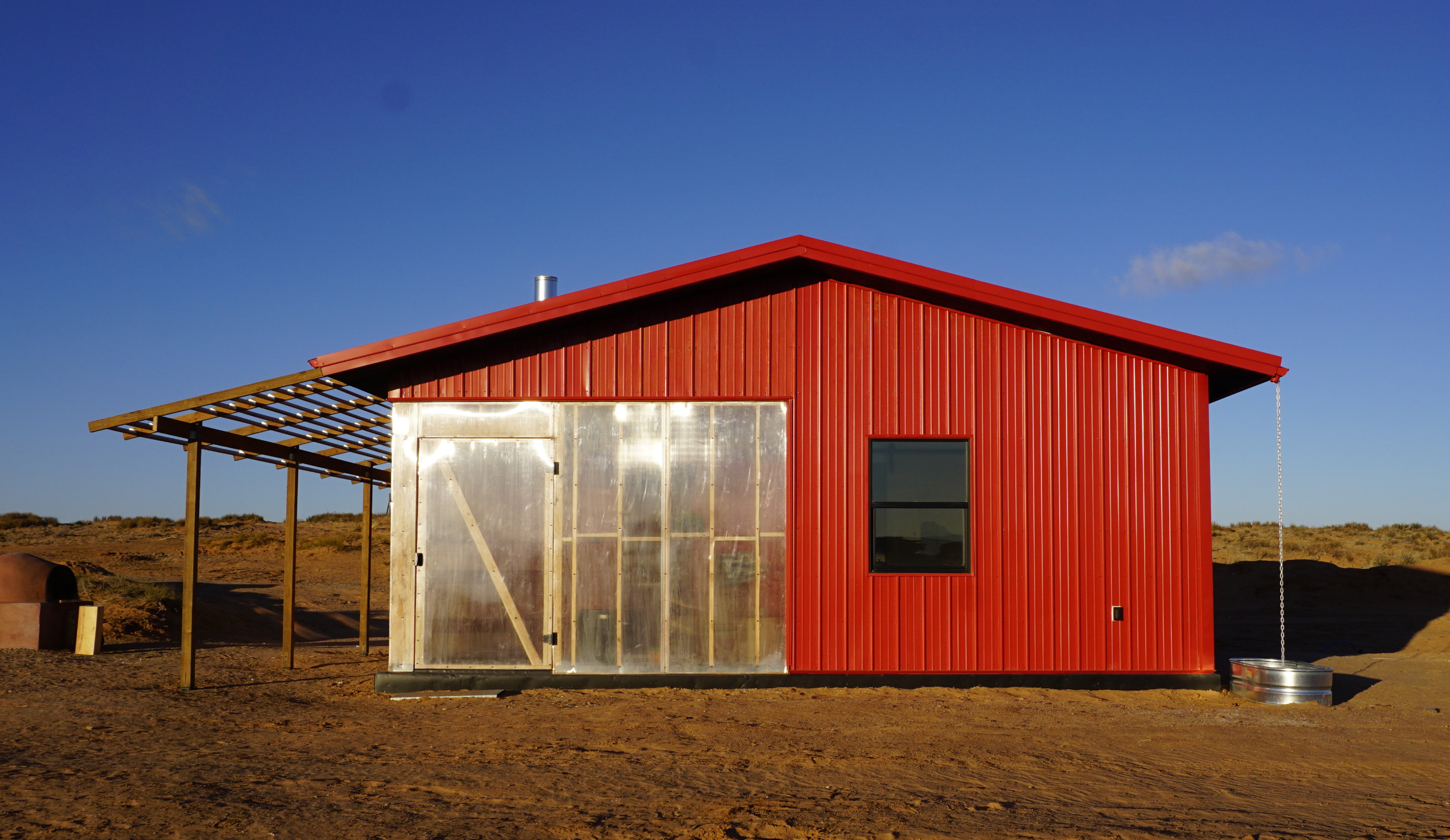 Graduate students from the University of Utah completed the building phase of -Keshíí- their latest home of the DesignBuildUTAH@Bluff program.
Inspired by native and local connections to the natural environment, eight architecture students designed and built an expandable house of 800 sq. ft. (approx.) for a local family with the help of volunteers and sponsors.
The project was a unique opportunity to bridge a gap between design and construction, while getting a better understanding of native lands and cultural aspects that go into native architecture.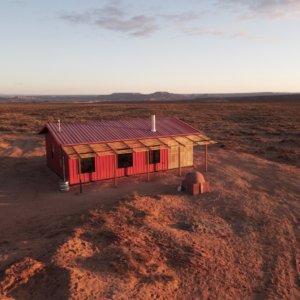 "It is rewarding to provide our client with a home, especially after learning about the difficulties many people face trying to acquire housing in their ancestral homeland," said Jolie Dunlap, one of the students involved. "We try to focus on the exchange of knowledge that's taking place between clients and students in the program. While it's nice to be involved in improving affordable housing access in the Navajo Nation, at the end of the day, we were all there to become better designers and get hands-on experience while working toward our degrees."
Throughout the design process in the summer of 2022, students explored local materials and the culture and history of the land to develop a meaningful structure. During the construction phase, students learned how to work with traditional earthen materials and went on class trips to places like Monument Valley and Hovenweep National Monument. The class spent a lot of time talking to the home recipient, asking questions about her past and lifestyle to ensure they were respecting her desires for the house.
Easy to Build
Focused on creating a simple framing method and roof structure, the group built a structure with the sweat equity concept in mind.
"We consider the ease of construction, without heavy-duty machines or large deliveries," said Atsushi Yamamoto, instructor of the program. "The homeowner worked with us and learned how to build through the construction process. We leave them with a future renovation plan proposed by students that will allow the homeowners to expand the home without our support."
Sustainability is one critical part of the program. On this occasion, students rely heavily on passive strategies to condition the home.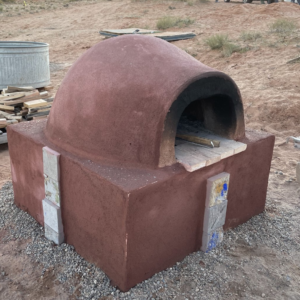 "Because of the extended timelines associated with connections to water or electrical grids, each home must be designed first, off-grid and later, connectable to the grid, said Hiroko Yamamoto, instructor of the program. "This necessitates careful consideration of factors like passive heating and cooling, natural ventilation, ample natural lighting, and good insulation. The result is a house that can perform at habitable levels year-round with minimal wood stove use."
Students added a water catchment to collect rainwater. The design also included a greenhouse on the southeast corner of the home. The greenhouse stays warm in the winter and prevents water from freezing. It can grow plants year-round and keep the house warmer during cold months.