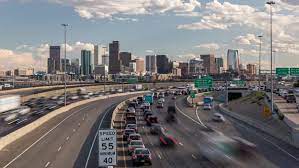 A new study published on June 14, 2023, in the journal PLoS ONE, is the first to show that the neighborhood-built environment might pose an independent risk in determining the individuals hospitalized due to COVID-19 illness.
The authors found that in a cohort of more than 18,000 individuals with SARS-CoV-2 infections, living in multi-family buildings, living in a neighborhood with higher air pollution (PM2.5) levels and living in a neighborhood with lower walkability and bike-ability were associated with greater incidence rate of hospitalization, even when controlling for socioeconomic vulnerability and individual-level demographic and medical characteristics. Neighborhoods with higher public transit quality and access were also associated with a higher incidence rate of hospitalization.
The study identified differences between the two largest ethnic groups in the region. Higher PM2.5 levels posed a higher rate of hospitalization for Latinx individuals, and density and overcrowding showed stronger associations for non-Hispanic White individuals.
The findings could help inform public health and urban planning initiatives in lowering the risk of hospitalizations linked to COVID-19 and other respiratory pathogens.
"For urban planners, the findings underline what we're already trying to do to build healthier communities—create more walkability, bike-ability and infrastructure that will reduce air pollution," said Alessandro Rigolon, associate professor at the University of Utah and lead author of the study. "From a public health perspective, the findings can help testing and vaccination campaigns target areas with higher air pollution or multi-family housing."
The study also exposed how urban policies from the past continue to impact the daily lives of many communities.