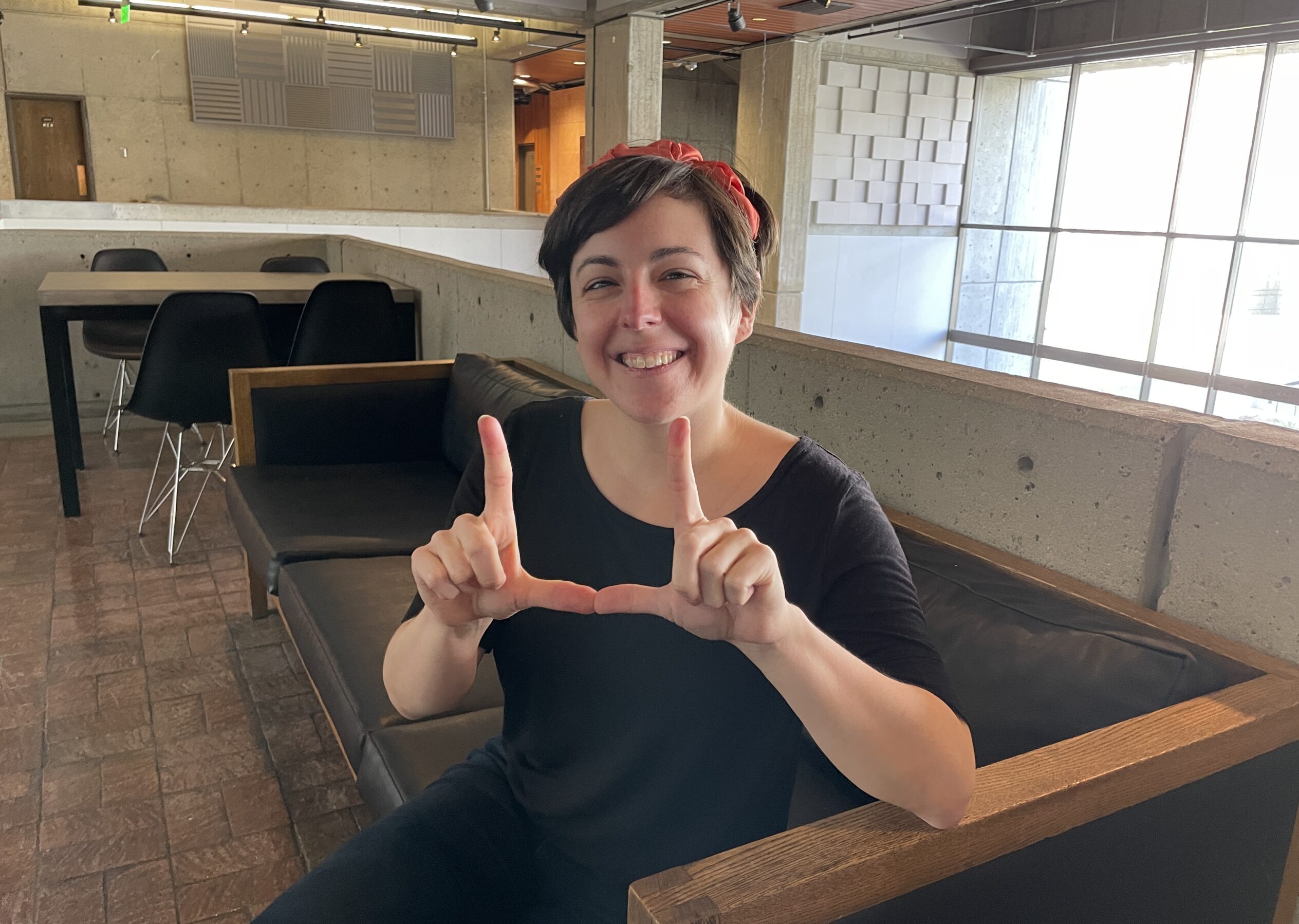 Valarie was a student at the Westside Leadership Institute in the Spring of 2020. She took the 'Zoning for Equity' course in the City and Metropolitan Planning department as the only non-U student (but a resident of the west side), and after that experience, she fell in love with the field and applied for the graduate program.
Why did you choose the MCMP program?
I was at a point of what I missed being in academia, the college environment, and being surrounded by people who are also curious and seeking new things and want to nerd out about housing, zoning, and policy. I met some of the faculty from the College of Architecture + Planning, and I found this master's that is very interdisciplinary and has significant involvement with the community. I am thankful to be a graduate assistant, receiving 100% funding for my studies. It would not be possible without this financial support.
Why are you interested in the community-oriented component of the program?
I'm intimately acquainted with the housing crisis. I am a resident of Giv Group Project Open, Utah's first carbon-neutral multi-family mixed-income development on Westside. I hope to bring first-hand insight into the future of housing affordability in Salt Lake City and beyond. My bachelor's degree is in Fine Arts, and I can't wait to use my background in design thinking and visual art in approaching zoning, housing affordability, and equity. I am very excited to explore all the possibilities for finding solutions.
What are you passionate about the program and your future after graduating?
After moving into Project Open, I educated myself on how income restrictions and Low Income Housing Tax Credits (LIHTC) work in the multi-family field. If I was relying on it for my housing, I wanted to know the ins and outs of how it worked. The federal housing program and federal regulations are ancient, and there are so many things that need to be updated regarding students and low-income families. For example, you cannot be a full-time student and qualify for housing because they're assuming that it's a traditional student who might look low income on paper, but their parents are funding rent.
I have many conversations with folks who may not personally struggle with rising housing costs or stability but can name someone that has. It could be a cousin that has put off school because they would lose LIHTC eligibility. Or a neighbor whose recent raise pushed them out of their apartment's income bracket but not enough to qualify for market rent. My own story is another example. May 31st is the last day of my lease, and I'm losing my housing because I decided to accept the scholarship and become a full-time student. This system keeps folks locked into their current situation and doesn't lead to healthy growth for individuals and, in turn, their communities. I view housing as a continuum.
There's an imperative need to get vulnerable communities into permanent supportive housing and off the streets and shelters. From there, the goal is to find consistent work and housing stability. Ideally, one could keep moving up the income ladder until they are either making enough to rent at the market rate or become a homeowner and begin building equity. Currently, our system often penalizes low-income residents for making strides towards becoming more financially secure. How much deeply affordable housing would we really need if we removed this dam in the system? I want to use my experiences and education to remove these boundaries, improve the lives of my neighbors, and be a part of Salt Lake's vibrant, equitable future.