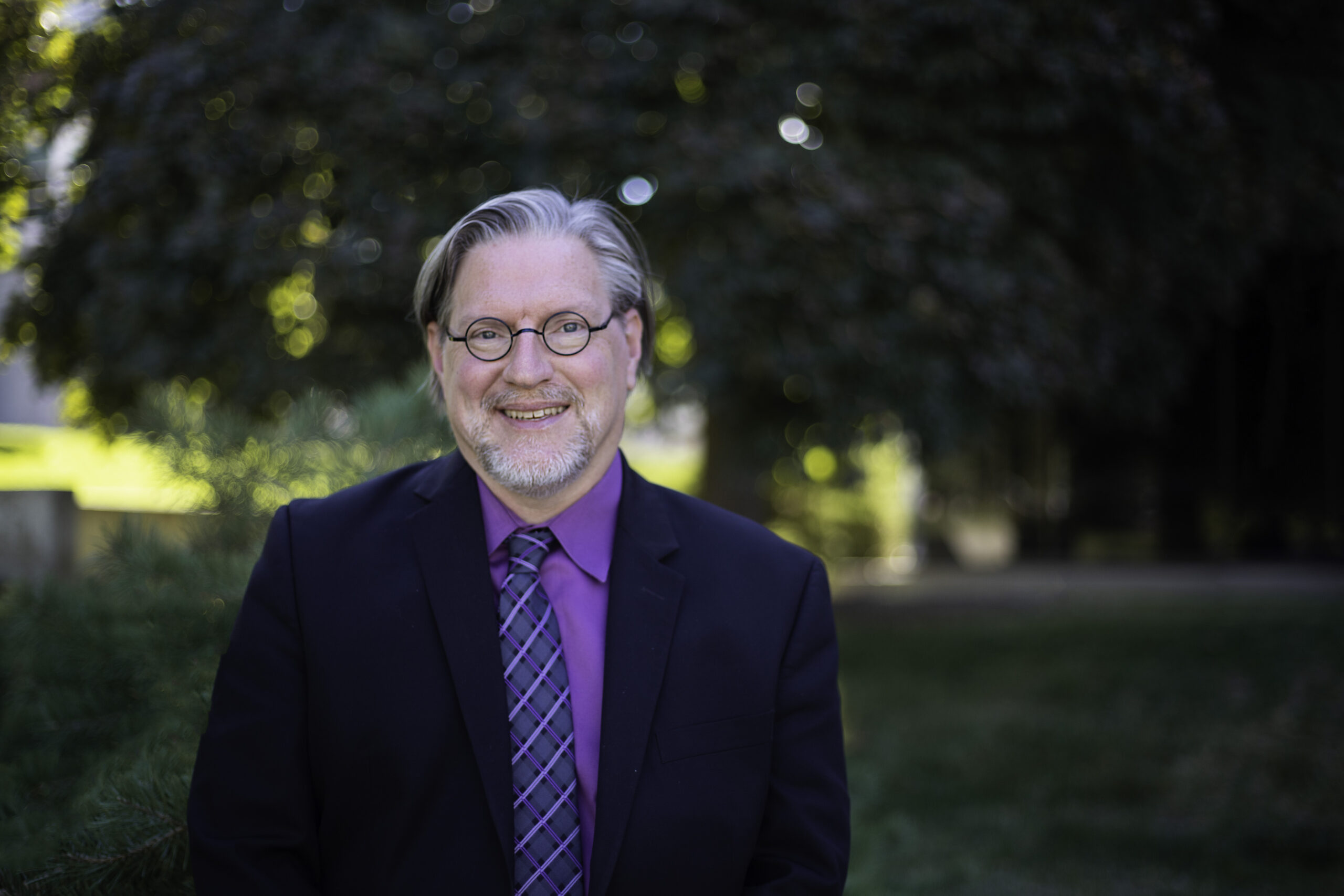 Keith Diaz Moore, Dean of the University of Utah College of Architecture + Planning (CA+P), has announced he is stepping down from the position effective April 30, 2023.
Over the last eight years, Dean Diaz Moore has led the College of Architecture + Planning to be recognized as a frontrunner in transforming architectural, design, and planning education by engaging in critical work within an ethic of care. CA+P's focus on student success guided the college to create a direct admissions program as part of a recruitment and retention strategy that catalyzed a 150 percent growth, a model Student Success Center, and new spaces for students, all while building an increasingly diverse and productive faculty.
"One of the jewels we have at the college is this shared vision of an ethic of care, and it's proven catalytic," said Dean Diaz Moore. "Our inclusive growth over the years is evidence of its resonance with the desires of our students, not only in terms of increasing numbers but our increasing diversity and our track record of numerous successful collaborative capital campaigns with campus partners and invigorated professional communities."
Inclusive success
Since his appointment as dean in 2014, Diaz Moore helped increase student scholarships in the college by 300 percent and boosted assistantships by 138 percent. This has assisted in promoting inclusive success, with the number of female students almost tripling and students of color quadrupled. Currently, 50 percent of staff in the college are from underrepresented populations, with a majority of female faculty members in typically male-majority fields.
"We develop more inclusive promotion and tenure guidelines recognizing not only traditional scholarship, but practice, exhibitions and community engagement," said Diaz Moore. "This has enabled us to create a sense of belonging for more diverse faculty. One result is we now have female majority faculties, and our leadership team has three female full professor chairs."
New student support resources such as dedicated advisors, private advising rooms, a digital fabrication lab, new collaborative studios, and a café that serves as the social hub for CA+P and the adjacent College of Fine Arts were also accomplished in the past years. All of this aligned to creating a sense of belonging in terms of both place and programming.
"Early on we aligned well with the visionary leadership of Senior Vice President Ruth Watkins in terms of holistic approaches to student success efforts," said Diaz Moore. "More recently, we've had the opportunity of adding additional physical resources. With our professional communities, things have positively changed. I would say early on, there was some doubt about the college and my leadership, but the collective effort to create the AIA Utah space—the first shared location between the professional community and a College of Architecture and Planning in the country—was transformative. The firms' generosity toward our capital campaigns and our student scholarship efforts have grown exponentially and have been essential to our inclusive success. Our new Distinguished Alumni Awards has turned into a beautiful cultural touchstone for the college."
In 2019, Diaz Moore served as the AIA Utah President, marking the second time since the organization's founding that a college administrator filled the role. "When you are linked in the same sentence with Roger Bailey, the founder of the program, chances are you stumbled into doing something right," said Diaz Moore.
Collaborative legacy
Dean Diaz Moore's commitment to cross-campus collaboration also made possible the establishment of the Digital Matters Lab program with the J. Willard Marriott Library, as well as the Resilient Places; Resilient Aging conference that catalyzed an exemplary "1U" Transforming for Excellence cluster hire with other campus partners.
"We hosted nine national conferences in my first six years," said Diaz Moore. "We asked timely questions; for instance, we asked why: understanding the importance of front-loading ethics, and purpose as the core of design education, not just skills, but rather a way of thinking. To the murder of George Floyd, when others concentrated on shaping perfect public statements, we developed an action plan, the Utah Anti Racism Agenda. Design-Build Utah and the Westside Studio exemplify that we recognize that high-quality environments matter, but it is imperative to value localized knowledge of the people that will experience our designs."
Outside of the College of Architecture + Planning, Dean Diaz Moore is known to be a reliable aid in stepping into leadership positions when needed. He served as Interim Senior Vice President for Academic Affairs and Interim Chief Sustainability Officer while serving as dean of the College of Architecture + Planning. Opportunities that directly arose from his work at the college and his recognition as a leader.
"I want to thank Keith for years of dedicated service as Dean of the College of Architecture + Planning and to the university," said Taylor Randall, University of Utah president, "Keith's commitment to building a college of belonging where diversity thrives is a model for the entire campus. His contributions towards transforming the college will have a significant impact on the future of architecture and the built world around us. I want to wish him the best as he returns to the classroom where I am confident, he will continue to have an impact on students, the university and academia."
After a one-year administrative leave, Dean Diaz Moore plans to return as a faculty member in the School of Architecture in the fall of 2024.
"We have a chance at the University of Utah to be a leader in driving innovation regarding design and planning for health, particularly community health and mental health, said Diaz Moore. "This is close to my heart and why I got into architecture in the first place. Who could ask for a more meaningful mission than to design for inclusive health and resilience?"
The Office of Academic Affairs is currently leading a national search to select the next dean. A Town Hall meeting was held on September 14, where the search committee—comprised of 11 members from the campus community—received inputs from CA+P faculty and staff. In October, the committee will initiate the review of candidates, expecting to have the semi-finalists interviewed in November.
"I hope the new dean brings a sense of humility, a willingness to listen, and a really high valuing of the uniqueness of this place," says Dean Diaz Moore. "It's that approach that led to our ethic of care and the transformation that subsequently occurred. Those are the roots of why we have top programs in the nation, a deeply caring and creative leadership team, and a student mix that is more representative of the diverse society we serve. I can't wait to see where the college goes next."