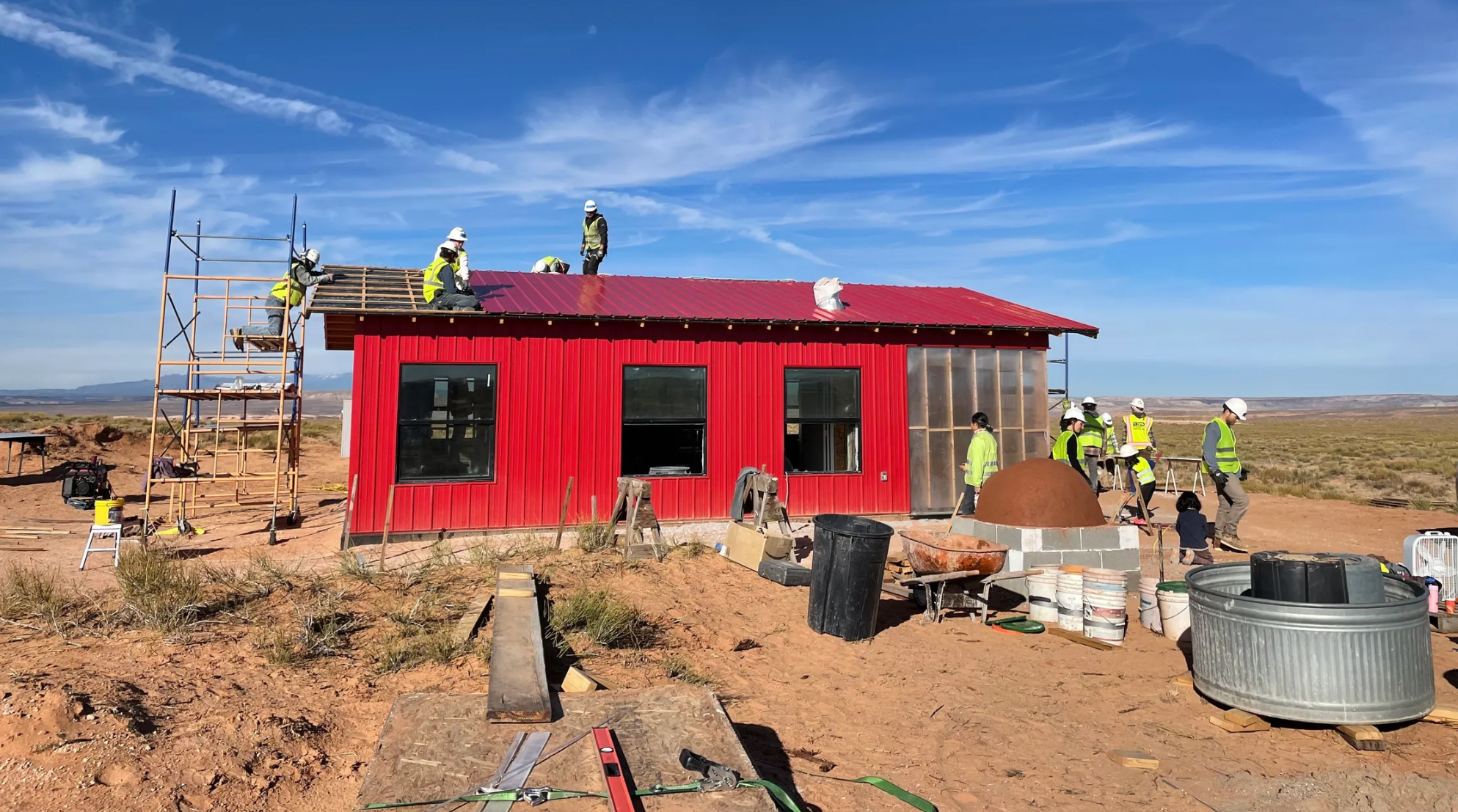 The University of Utah School of Architecture DesignBuildUTAH@Bluff program was featured in Architectural Digest magazine in the article "How Indigenous Architects, Artists, and Activists Are Using Design to Restore Tribal Sovereignty." Graduate students and faculty co-directors Hiroko and Atsushi Yamamoto have been working this semester on building a home for a new client in the Navajo Nation.
The "Still Point" house aims to create a sense of stillness for the home recipient, who has lived away from her family for 50 years. The home includes an entryway that also serves as a greenhouse, a patio, and an outdoor kitchen. Still Points' red cladding material creates a special landmark within the open landscape.
A celebratory open house is planned for December 17, 3 to 5 pm.  Students and faculty plan to complete and publish a building journal, detailing materials and systems, construction drawings and expansion plans.
Learn more about the program here.