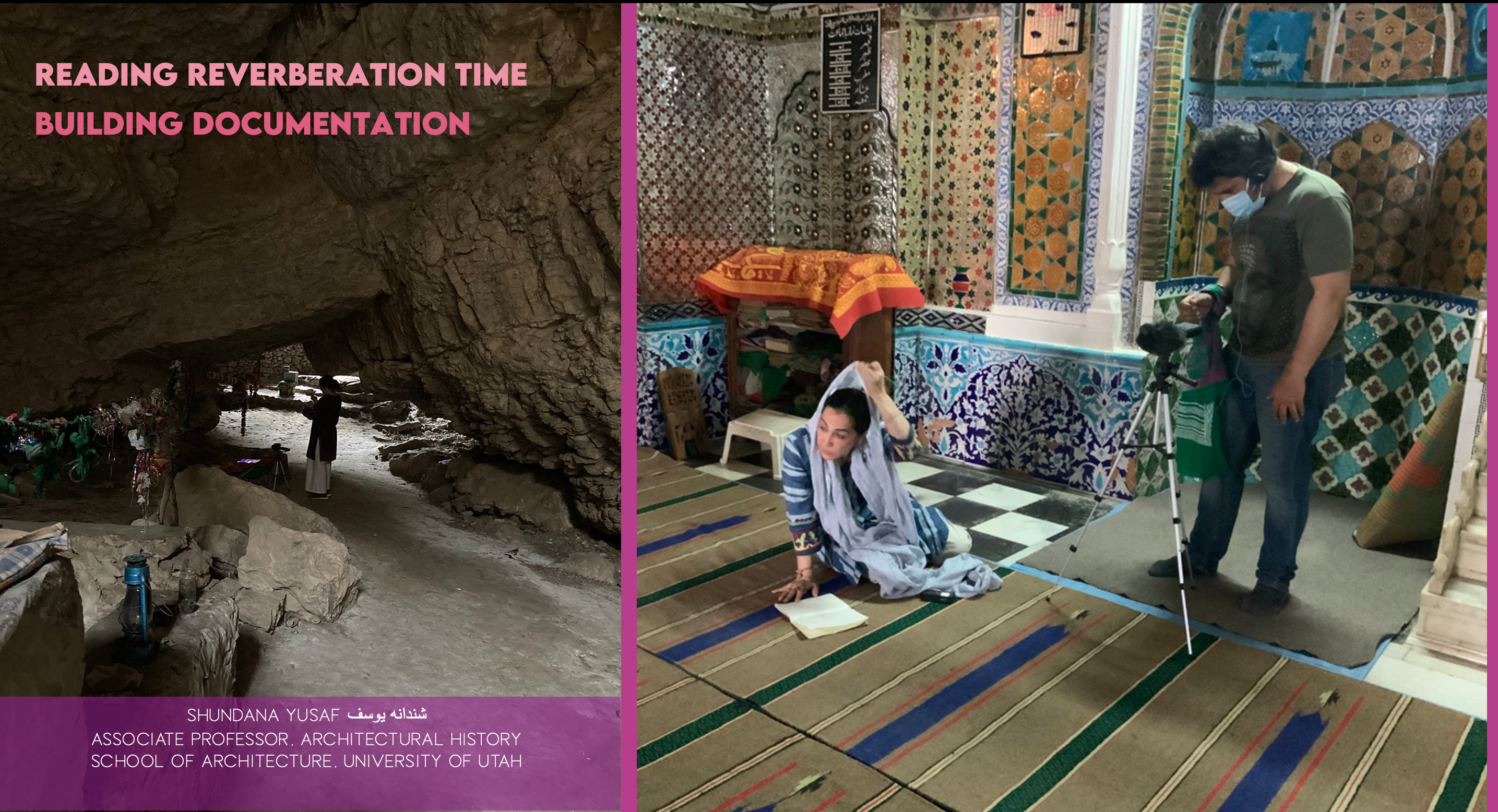 The University of Utah School of Architecture Associate Professor Shundana Yusaf has been selected for a Clark Fellowship for the 2022-2023 academic year. Yusaf will be the Kaleta A. Doolin Foundation Fellow at the Clark Art Institute in Williamstown, Massachusetts, in the Spring and Summer of 2023.
The Clark Institute Fellowship is a distinction that, since 1997, has been held by many distinguished art historians, critics, and museum professionals. During her residency, Yusaf will complete the manuscript of her current book, Resonant Tomb: A Feminist History of Sufi Shrines in Pakistan. The book studies the architecture of Sufi shrines as listening devices for devotional poetry, dance, drumming, singing, meditational breathing, and other rituals of audition. It describes the role of women in the history of Sufi shrines and the role of Sufi shrines in the history of women. Nine case studies triangulate material culture, sensory studies, and women's histories to describe the terms on which successive generations of women have bent the foundational logic of this building typology to serve as the space of their self-fashioning and self-narration. 
Art historians have studied Sufi tombs in Pakistan for aesthetic influences, symbolism, and legitimation of top-down power. Associate Professor Yusaf's work has a different intellectual agenda. It is interested in studying their built environment to elicit histories from below – of gendered bodies and female keepers of the oral tradition. It frames the performative acts of singing, praying, and dancing as devices for activating and rebuilding the material fabric of shrines. They reveal buildings not as one-time creative outputs of primary architects but as living phenomena, remade by secondary architects, women among them. The book shows that every act of use or consumption of architecture is also an act of its reproduction. Yusaf's use of sensory history frames shrines not as products of top-down power but as negotiations in which female devotees had strategic leverage.
At the Clark Art Institute, on April 18-19, 2023, Yusaf will give a public lecture and host a seminar entitled "Bibi Raasti: Building Feminist Space with Sound Material."