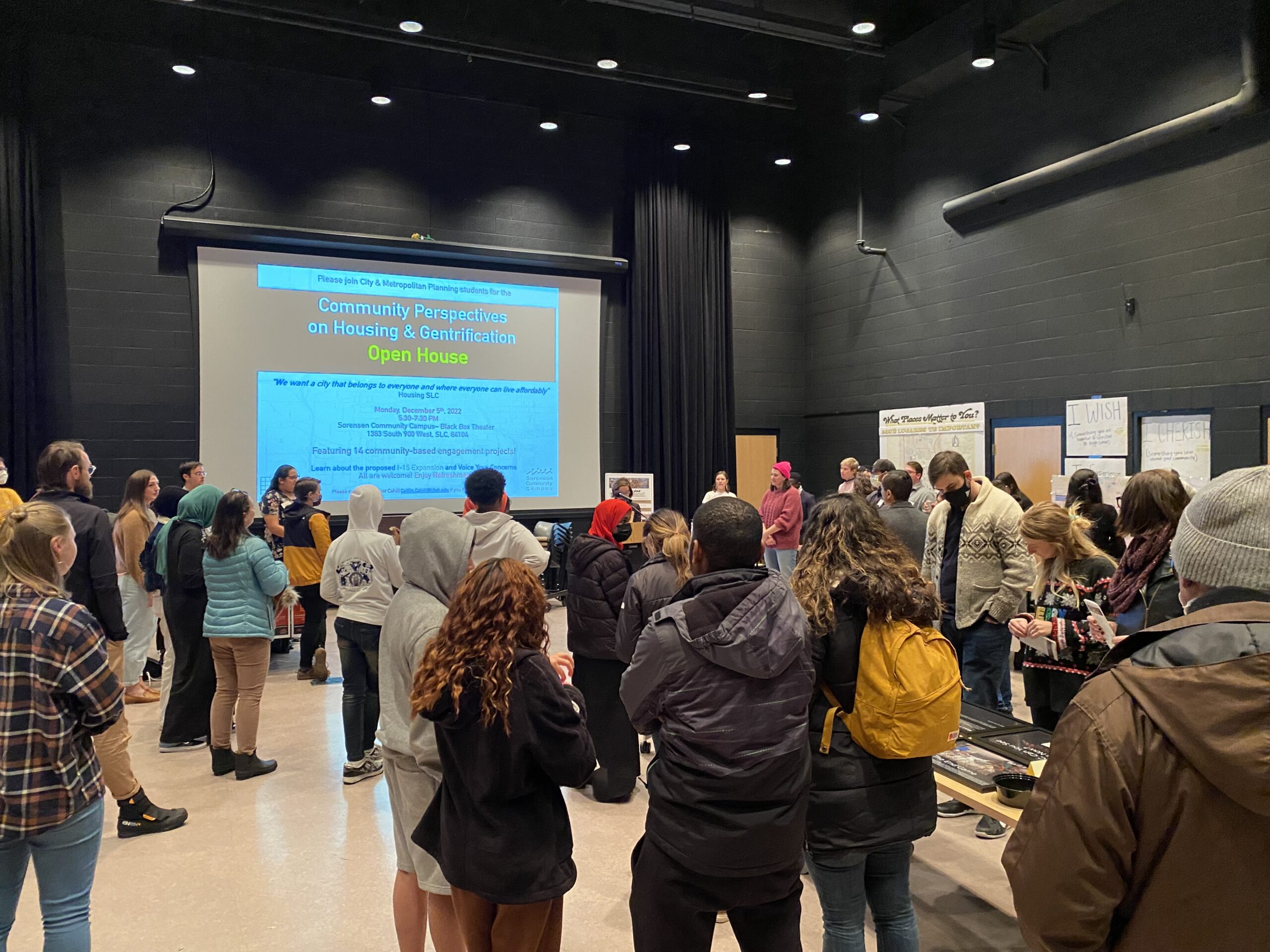 Graduate students from the City & Metropolitan Planning Department presented their community-based engagement projects for the fall 2022 semester in partnership with 14 organizations in Utah.
Students from the seminar 'Community Engagement in Planning' worked to engage local communities and connect with neighbors in the valley, creating an opportunity to reflect, collectively build knowledge and build relationships.
"Our students tried to center the voices of those who are not always heard but who are most affected by housing issues and displacement," said Professor Caitlin Cahill. "We have projects exploring critical topics like racism, eviction, homelessness, affordable housing, culture preservation, and community land trusts."
In collaboration with NeighborWorks Salt Lake, a group of students created West Side Tesoros – A Community Placekeeping project, a "treasure map" – "mapa de nuestros tesoros" of significant places for the West Side community that shares the stories of places that matter to locals.
"The digital map is an ongoing project," explained Cahill. "Students are working hard on this project that, besides its community's significance to learn about our local history and preserve and protect those places, could be used as an economic development tool for the future, preserving the culture and guiding visitors to places with an amazing history."
Currently, the map features over 150 places. Local media—in English and Spanish widely covered how students interviewed residents at the Mestizo Coffeehouse to identify places that matter to the community.
"I care deeply for both the built environment and those who live there," said McKay Muhlestein, one of the students involved in the project. I have previously worked for Preservation Utah, cataloging historic buildings, and I used this background to help identify important places on the West Side. This project is crucial for the current housing crisis. There is such rapid development here in the valley that documenting these spaces, such as local restaurants, landmarks, and parks, is crucial for the continuity of place we all need."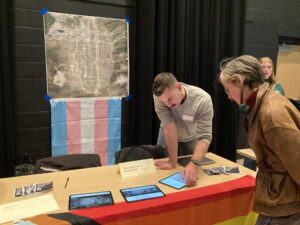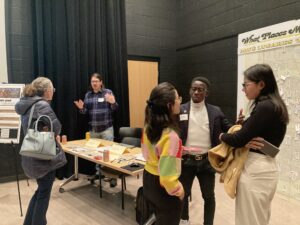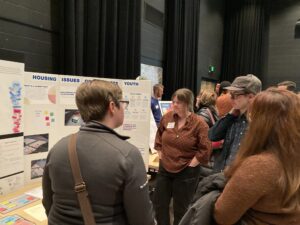 Open discussion
Concerned about the displacement of the local communities and cultures, students also met with community leaders voicing their concerns about the I-15 Expansion.
"There's a proposal to expand I-15 from North Salt Lake City to Farmington," said Cahill. "It could be expanded by six or even more lanes, and this will destroy that part of the West Side neighborhood. Students are researching and working with the neighbors, hoping their work can be used as an advocacy tool for the community."
In spring, students will continue to share feedback and amplify the voices of community members regarding transportation, zoning, and planning policies and developments through different seminars within the department.