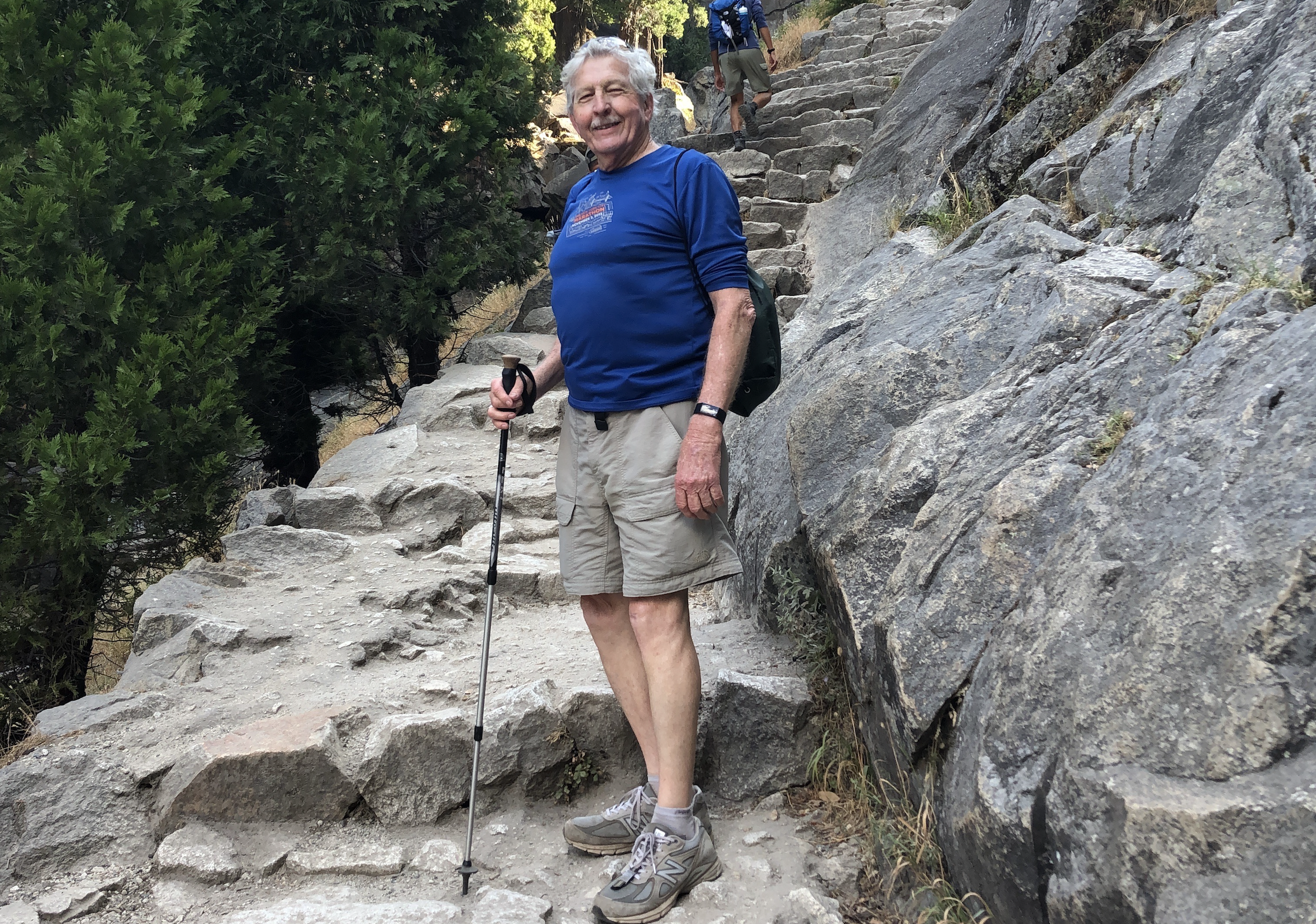 "I grew up in Provo, Utah. After graduation from Provo High School, I attended Brigham Young University for two years while living at home. When I changed my major to architecture, I transferred to the University of Utah, graduating in 1966. At that time, the School of Architecture was housed in some of the old-World War II barracks of Fort Douglas.
I was a first-generation college graduate in my family. My father, Kenneth Olsen, did not graduate from high school because he had to work on the family farm. My mother, Sarah Olsen, had two years at BYU and taught school for a few years. When she married my father, she became a full-time homemaker. I don't remember any discussion in my family about whether my siblings and I would go to college; the discussion was always about where we would go and what we would study."
A happy life
"I met my wife, Jody Olsen, at the U. We were married in 1964 while we were both students with limited financial resources. We lived well because my parents visited every two weeks, bringing a "care package" with a loaf of my mother's homemade bread, home-canned or fresh fruits and vegetables, and frozen roasts and steaks, most from my father's farm.
I remember there was a lot of camaraderie and mutual support among architecture students at the U of U. For example, most days, there was a student volleyball game, even in the middle of the winter in the snow, to help us relax and release tension. My friendship with other students was a very positive part of my university experience.
After graduation, Jody and I went into the Peace Corps in Tunisia. After Peace Corps, we moved to Baltimore, Maryland, where I worked as a planner and architect and where our children grew up until the family moved to Togo for two years. I also lived for more than a year in Jamaica and Sri Lanka and worked as an international consultant in many developing countries around the world.
My wife and I divorced years ago when I came out as a gay man. Jody and I are best friends, see each other regularly, and spend holidays together. We consider ourselves family. I married Bruce Swanson a few years after gay marriage became legal. Before we met, Bruce and I were both runners, and we still keep trying to stay active and healthy. We set a goal when we got together to run a marathon on every continent, which we completed. Bruce is now working on a goal to run 200 marathons/ultra-marathons that he hopes to achieve in October. I walk/run mostly 10Ks and half marathons now but try to complete one marathon a year to see how old I can still do a marathon. In the summer of 2021, I completed my 82-year-old marathon. Now, I hope to complete my 83-year-old marathon this summer."
Giving back
"Before my father died, he set up a family partnership with his farmland. The family recently sold some land, and I decided to give an inclusive scholarship to the College of Architecture + Planning that I named after my parents. I am honoring them with this EDI scholarship that will positively impact aspiring architecture students."
—Robert Olsen, alum University of Utah School of Architecture